By: Mamie Ruth Intern — Amber Elliott
@triple_bean
It was a cramped 6-hour drive to Manchester, TN and after all the anticipation, I was eager to arrive. Myself and two other interns made the trek across country to embark on a weeklong "work trip" for our internship at Mamie Ruth! I was so excited to be there that even setting up our camp in vendor camping was fun, crazy right?!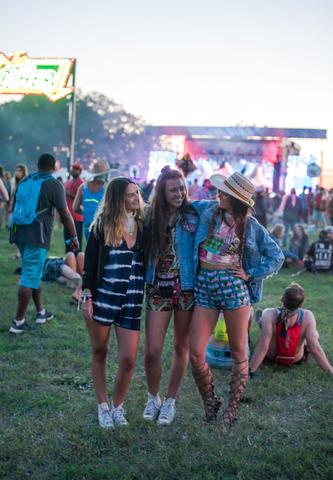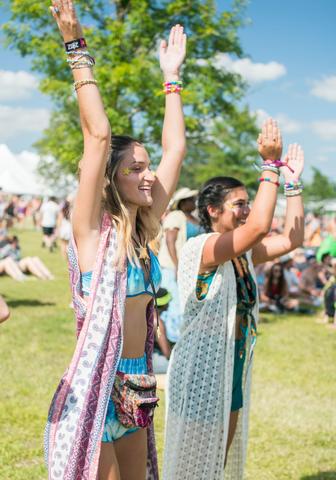 After setting up our home for the week we explored the farm checking out what would soon be the magic that is Bonnaroo. It was so rad to see what goes into making such a spectacular gathering of people such a success! The "Roo Crew" (the art department that paints all of Bonnaroo's magical installations) had already been on the farm for a week making the magic happen! We arrived 2 days before the start of the festival to put our Mamie tent up and get ready for the thousands of people, all so eager to arrive. Bonnaroo rebounded from its record low last year of 45,000 to an average of 65,000 every day this year!
Day 1: THURSDAY Bonnaroo is known for the scorching hot, dusty days but we really lucked out this year. The weather was absolutely perfect. Our pop-up shop was finally open and life on the farm was starting to take form! Hundreds of people came through our shop on the first day, all different ages with different styles, appearances, hair colors, shapes, sizes, but all here for one thing – the music.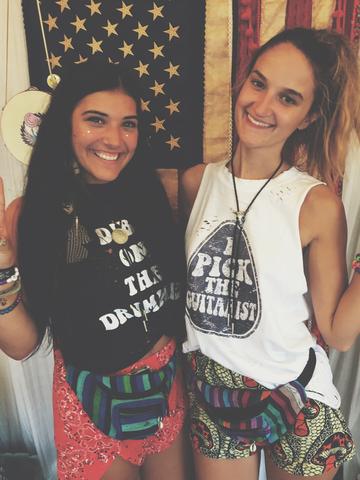 Day 2: FRIDAY I worked the morning shift on Friday and it was really awesome to wake up with everyone on the farm. Black Bear Coffee and an amish donut was the perfect way to start your morning at Roo. I was amazed by the diversity of age at this festival. From babies to grandparents, Bonnaroo had something for everyone. There was a comedy tent, silent disco, craft projects, art installations, and even a post office to send a postcard to a friend who couldn't make the trip. Bonnaroo really had something for everyone!
Day 3: SATURDAY Okay, we were starting to get tired now. It was day 5 for us and the lack of sleep was starting to show. Even so, it was easy to get up and start the day because of all of the excitement around you! Today was the most anticipated day for me, the day I'd see my favorite artist ~EVER~ again for the second time this year!! Flume did not disappoint from his light show to his dj set, I might be bias because I am a little obsessed, but his presence created magic in the air. There is something special about raging with thousands of other Bonnaroovians.
Day 4: SUNDAY We needed major BONNANAPSSSSS (zzzz) on Sunday! After a mini photoshoot/ice cream party I crashed out on our blow-up couch that was covered with patchwork afgans and surrounded by dreamcatchers. It was the dreamiest place to catch a few zzzz's. Sunday was magical and not just because I was one day away from jumping in my clean bed and a hot shower, but because of The Weeknd. The Weeknd closed Bonnaroo, Sunday night at 11pm and it's a performance I'll never forget. As he sang his final song, I Feeeeel it Comingggg, fireworks began to shoot up from behind the main stage and light up the sky. It was a moment of 100% bliss for all in attendance, so much so, that he performed an encore song! For that moment, I stepped out of just being me and became one with all of these music lovers surrounding me. We all believe in the magic of Bonnaroo.
MONDAY, MONDAY: What a mix of emotion, it was time to leave the magical place where positivity radiated like sunbeams. All the campers were gone and the music had stopped, and I was a little heart sad. All that remained was the arch and a lot of trash, like this majestic farm had already forgotten that we were there, we didn't forget, we couldn't. We were in a magical place in a magical time. ~~~~
xoxo - bonna babe, Amber